The Columbia River Gorge is one of the only areas in the Northwest where you can purchase local, native caught salmon and share in the traditional salmon harvest. Tribal fishers can be seen throughout the year on fishing platforms, boats and selling their harvest at various marked stalls!
Over-the-bank salmon sales help Indian fishers support their families and make it possible for them to continue their traditional livelihood.
Click here or on the video below for tips on how to buy salmon. Salmon sales vary seasonally so check here for typical availability calendar. Call 888-289-1855 ahead of time to determine availability otherwise look for Native Fish selling signs and East Gorge Food Trail signs!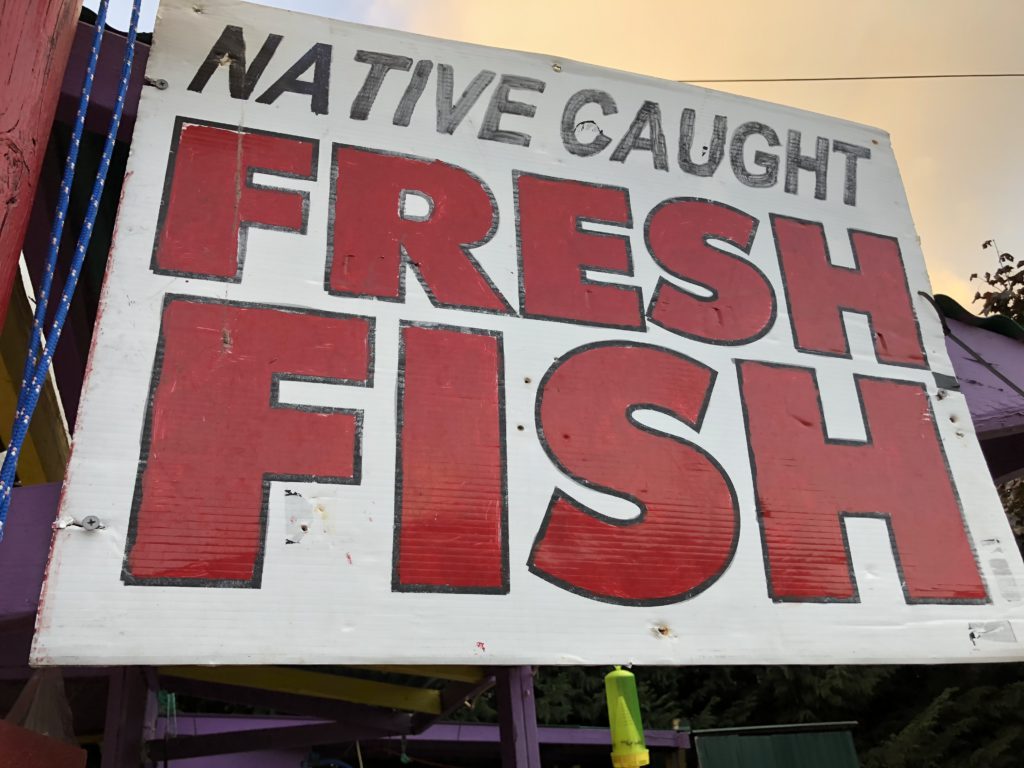 Lone Pine
The Dalles, Oregon
Exit 87, turn North
Heading for the Dam, look for Fish Sale signs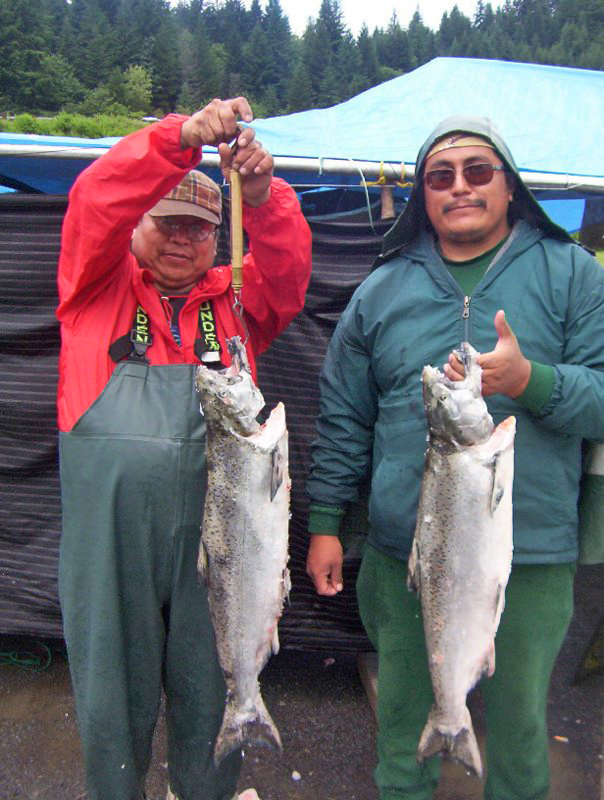 Celilo Village
The Dalles, Oregon
Celilo Village Road, The Dalles, Oregon
Take exit 97 on I-84, then drive south of the freeway to Celilo Village Road. Season is open, call ahead to determine availability.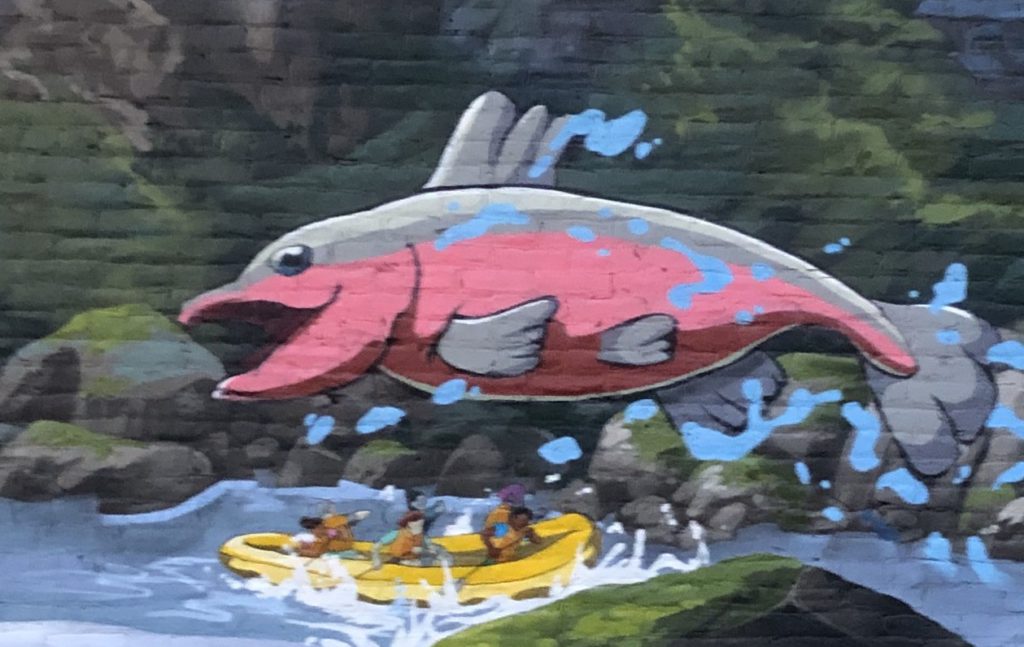 Lyle Site
Cove Rd., Lyle, WA
From WA State Route 14, turn South on 7th Street to Depot Road, turn West on Depot Road, then South on Cove Road.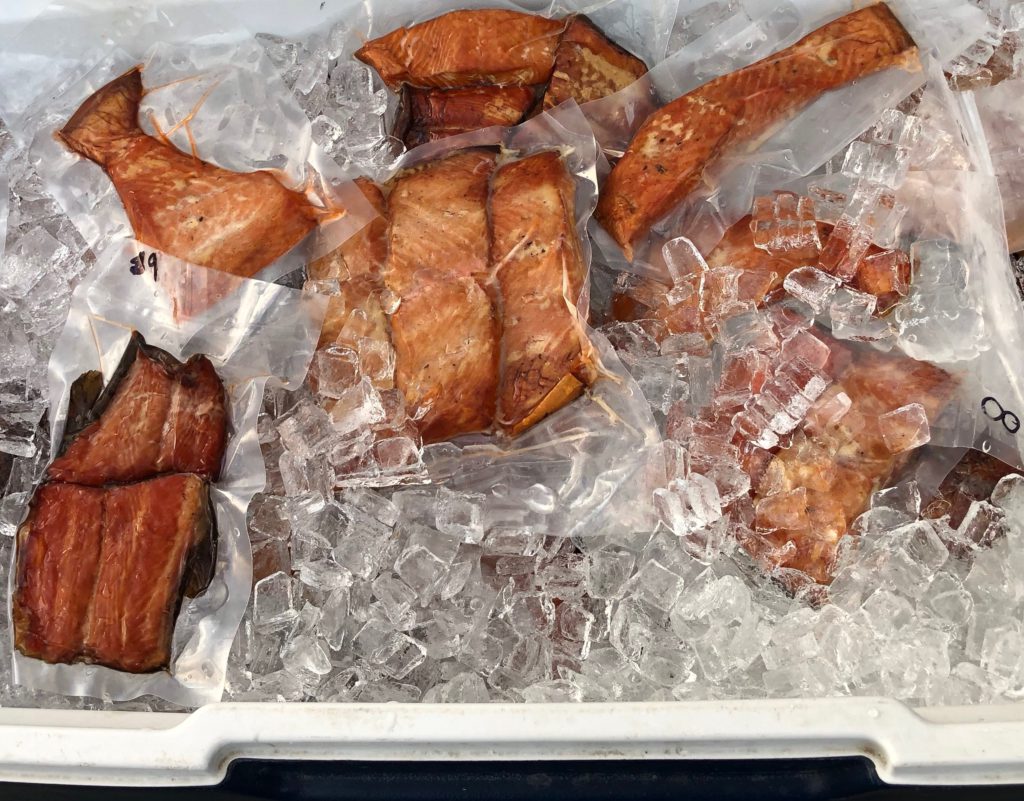 Maryhill Site
Maryhill, WA
This site is located on US 97, ¼ mile north of the Biggs Bridge.